Mission Statement
The Support Center is comprised of people dealing with the concerns of battered individuals, sexual assault, and general crime victims and their families. We oppose the use of violence as a means of control over others. We support equality in relationships and the concept of helping people assume power over their own lives.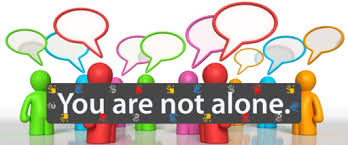 Our Services are Free and confidential!
We have a 24 hour, 7 days a week Crisis Line available!
Please, Call 509-826-3221 (locally), or Toll Free at 1-888-826-3221
If you are in immediate danger please call 911
Non-Discrimination Clause
It is the policy of The Support Center to provide services to individuals regardless of race, color, religion, the presence of any sensory, mental or physical disability, pregnancy, national origin, sexual orientation, gender, age, ethnicity, income, veteran status, marital status, or any other basis prohibited by federal, state or local law.
Domestic Violence:
Are you in an abusive relationship?
Does your partner...
Insult you in public and in private?

Put down your friends and family?

Check up on where you've been and who you talked to?

Limit where you can go and what you can do?

Destroy your belongings?

Threaten to hurt you, your family members or pets?

Make you have sex in ways or at times that are uncomfortable for you?

Touch you in a way that hurts or frightens you?
If you have experienced any of these behaviors you could be in danger of getting seriously hurt. THE DANGER IS REAL! Do not ignore these behaviors. They are not the result of stress, anger, drugs or alcohol. These are learned behaviors that one person uses to control, intimidate, and manipulate another person. They are destructive and dangerous.
CALL 911 IF YOU ARE IN IMMEDIATE DANGER
Please call: 509-826-3221
toll free: 1-888-826-3221
Email: information@thesupportcenter.org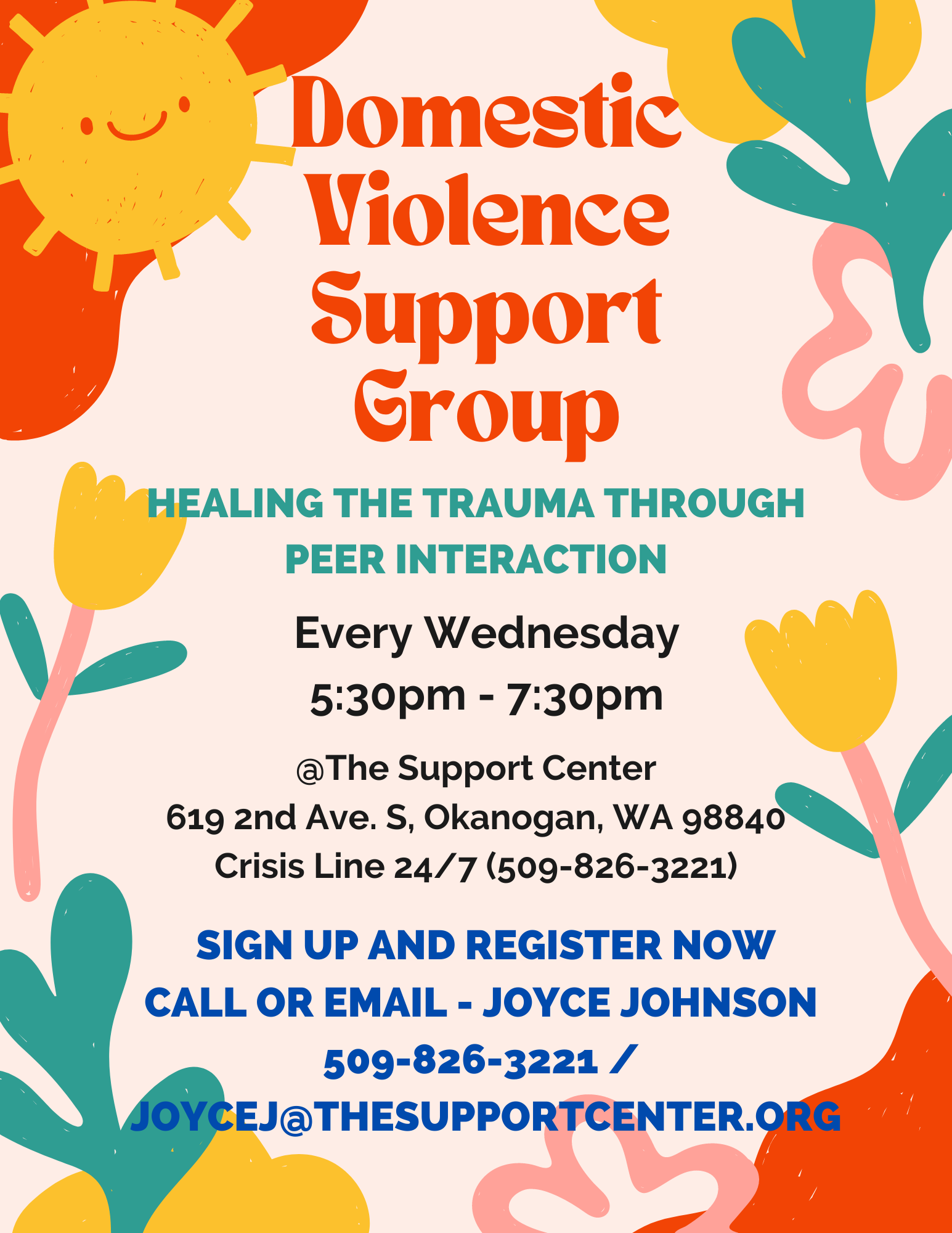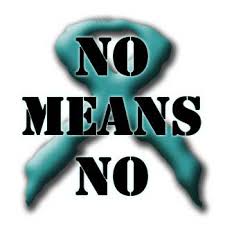 Sexual Assault:
Sexual Assault is defined as any sexual contact without the express consent of the victim. It can be rape, sexual talk, or touching, the showing of sexual pictures, indecent exposure, or it can occur in many other forms.
Sexual assault victims suffer from severe emotional trauma as to the physical pain that accompanies an assault. Many victims feel powerless and are afraid to defend themselves while being attacked. More than half of all sexual assaults are committed by someone the victim knows.

If you have been raped, do not douche or destroy your clothing. Get medical attention as soon as possible after the assault. It is important to make sure that there are no internal injuries. Should you decide to press charges, a medical exam can provide important information and evidence. You DO NOT have to press charges to receive medical help or counseling.

To protect yourself if you are assaulted, you may be able to fight back if you think it will not cause you any further harm. You may be able to break a window in a lighted house, or throw something through your own window to attract attention. Be aware that actions to defend yourself could endanger you even further. There is no "right" response to being attacked. Every situation is different. One must take into account if weapons, physical force, or threats are being used, where the attack is taking place, what frame of mind the attacker is in, etc., before responding. It is not uncommon to be too afraid to respond at all.

Child Sexual Abuse:
Child Sexual Abuse is directed toward children. Child sexual abuse can have devastating effects on the child presently as well as after the child has become an adult.

The child suffers both physical and emotional pain from sexual assault. Some child victims suffer severe bodily injuries, while others may leave not visible signs at all. All abused children suffer emotionally, even if there are no outside scars.

If you suspect a child may be a victim of sexual abuse, contact the Police, Child Protective Services, and/or The Support Center as soon as possible. This is the first step to ensure the child's safety. In order to make certain that the child is all right and has no internal injuries, a medical exam should be performed. This will also help to prosecute the person responsible for sexually abusing the child.

SURVIVORS of childhood sexual assault may not remember the abuse until they are adults. These memories often seem so real that it feels as though the abuse is happening all over again. There is help for survivors struggling to deal with the feelings that come with the memories. YOU ARE NOT ALONE! For further information, please email us at
information@thesupportcenter.org or call us at 1-509-826-3221 toll-free.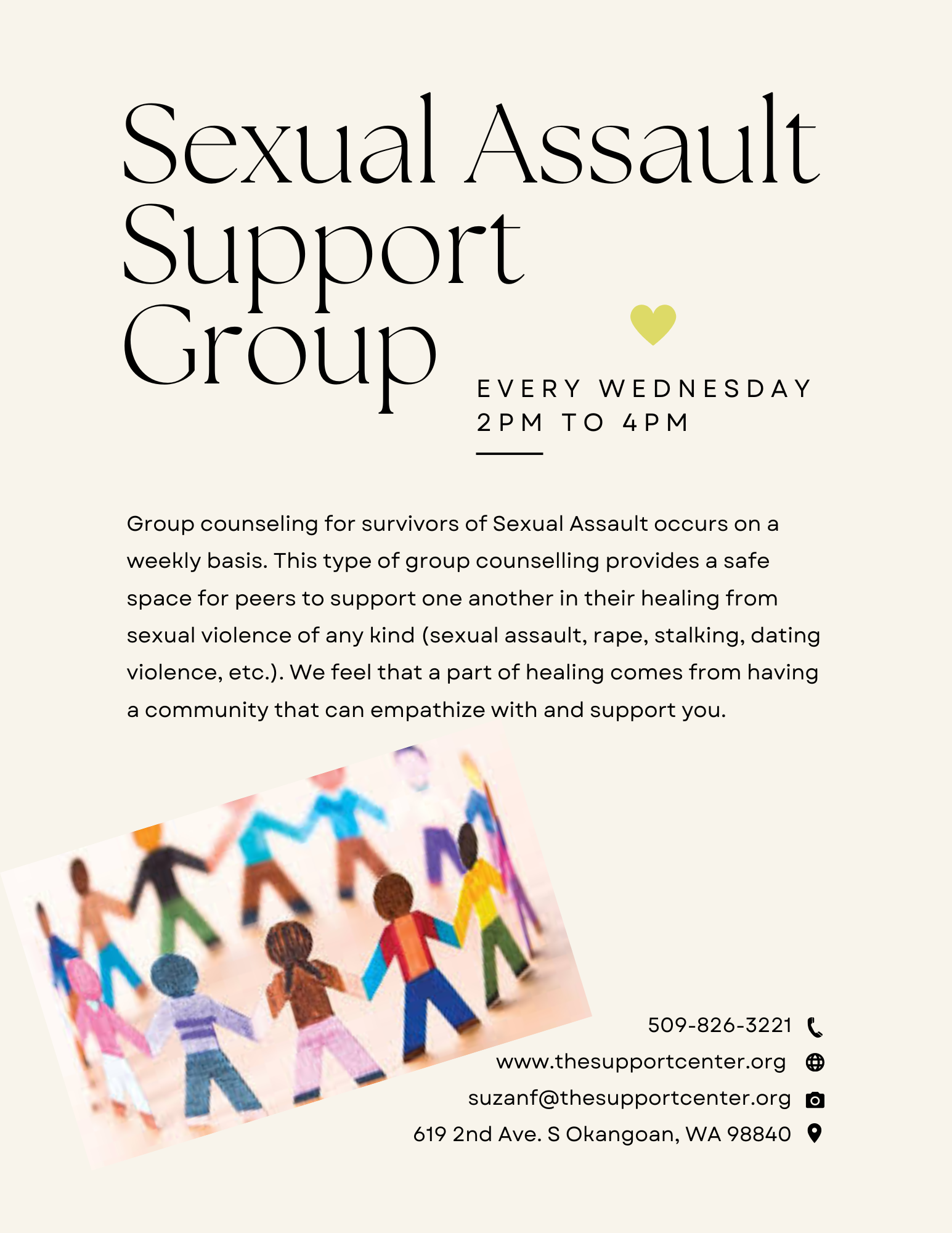 Crime Victim Services:
General or Other Crimes can include:
Arson

Burglary/Robbery

Child Abuse

Fraud

Gang Violence

Hate Crimes

Homicide

Human Trafficking

Identity Theft

Missing Persons

Vehicular Homicide

Vehicular Assault
Core Services:
Crisis Intervention

Medical and Legal Advocacy

Systems Advocacy
Victims Centered:
the best interest of each victim is at the forefront of the CVSC mission. When a CVSC is victim centered, each victim's needs take precedence over systems needs and each victim chooses what he/she needs.
Available:
Being available to provide services to victims whether or not they report the crime to state or federal law enforcement, and to provide services to victims regardless of the case being prosecuted or not.
Accessible and Appropriate in allow Serices:
This means that services are provided in spaces that are accessible and appropriate for those with disabilities. Translation and interpretation services are available 24 hours a day, and the capacity of the CVSC is representative of populations in the region. (on all levels)
If you would like more information about help with any of these crimes, please contact us at
information@thesupportcenter.org or 1-509-826-3221