click on a picture icon...

WE'RE HIRING!!
Click below to view each available positions and submit your resume today!!
You can also send us your resume via email to information@thesupportcenter.org
Financial Manager

IMPORTANT NOTICE!
THE SUPPORT CENTER LIFTED THE MASK REQUIREMENT IN OUR OFFICES, AS LONG AS YOU ARE SYMPTOM FREE AND HAVE NOT BEEN EXPOSED IN THE LAST 2 WEEKS TO ANYONE WITH COVID-19.
WE STILL WANT ANYONE SEEKING OUR SERVICES TO CALL BEFORE COMING TO THE OFFICE TO ENSURE WE HAVE APPOINTMENTS AVAILABLE, AND CALL WHEN YOU ARRIVE FOR YOUR APPOINTMENT SO A STAFF MEMBER CAN LET YOU IN THE BUILDING.
PLEASE NOTE THAT IF YOU SHOW ANY COLD/FLU SYMPTOMS OR A STAFF MEMBER SUSPECTS YOU HAVE A COLD/FLU YOU WILL BE ASKED TO WEAR A MASK WHILE IN OUR OFFICES.

IF YOU WANT MORE INFORMATION, PLEASE CONTACT US BY PHONE AT 509-826-3221
STAFF ARE IN THE OFFICE AND AVAILABLE BY PHONE 24 HOURS A DAY 7 DAYS A WEEK.
¡NOTICIA IMPORTANTE!
EL CENTRO DE APOYO SE HA LEVANTADO EL REQUERIMIENTO DE MASCARILLA EN NUESTRAS OFICINAS, SIEMPRE QUE NO HAYA SIDO EXPUESTO A NADIE CON COVID-19 EN LAS ÚLTIMAS 2 SEMANAS.

TODAVÍA QUEREMOS QUE CUALQUIER PERSONA QUE BUSQUE NUESTROS SERVICIOS LLAME ANTES DE VENIR A LA OFICINA PARA ASEGURAR QUE TENEMOS CITAS DISPONIBLES, Y LLAME CUANDO LLEGUE PARA SU CITA PARA QUE UN MIEMBRO DEL PERSONAL PUEDE DEJARLE ENTRAR AL EDIFICIO.


TENGA EN CUENTA QUE SI MUESTRA CUALQUIER SÍNTOMA DE RESFRIADO/GRIPE O UN MIEMBRO DEL PERSONAL SOSPECHA QUE TIENE UN RESFRIADO/GRIPE, SE LE PEDIRÁ QUE UTILICE UNA MASCARILLA MIENTRAS SE ENCUENTRE EN NUESTRAS OFICINAS.
SI DESEA MÁS INFORMACIÓN, PÓNGASE EN CONTACTO CON NOSOTROS POR TELÉFONO AL 509-826-3221
EL PERSONAL ESTÁ EN LA OFICINA Y ESTÁ DISPONIBLE POR TELÉFONO LAS 24 HORAS DEL DÍA LOS 7 DÍAS DE LA SEMANA.
Mission Statement
The Support Center is comprised of people dealing with the concerns of battered individuals, sexual assault, and general crime victims and their families. We oppose the use of violence as a means of control over others. We support equality in relationships and the concept of helping people assume power over their own lives.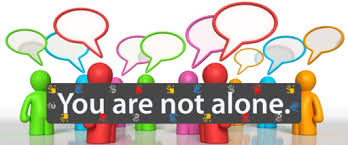 Our Services are Free and confidential! We have a 24 hour, 7 days a week Crisis Line available!
Please, Call 509-826-3221 (locally), or Toll Free at 1-888-826-3221
If you are in immediate danger please call 911
Non-Discrimination Clause
It is the policy of The Support Center to provide services to individuals regardless of race, color, religion, the presence of any sensory, mental or physical disability, pregnancy, national origin, sexual orientation, gender, age, ethnicity, income, veteran status, marital status, or any other basis prohibited by federal, state or local law.